Menu
We offer some Short courses of Zen practices
Zazen
(Zen style meditation)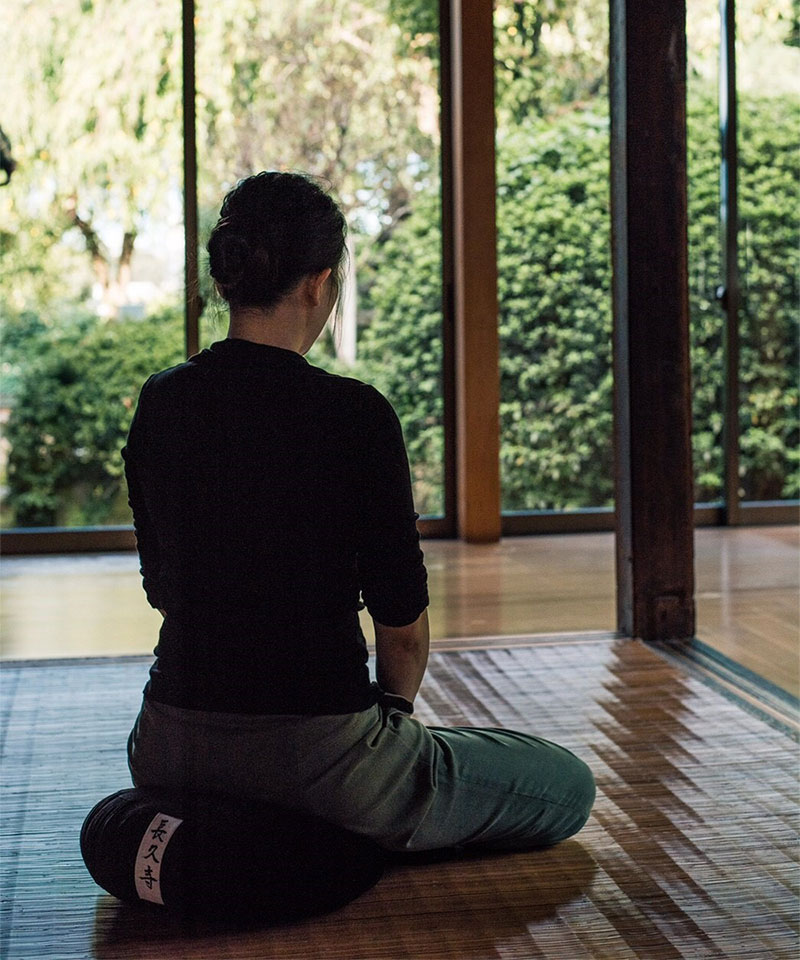 Would you like to try Zazen? When you face yourself in the silence of the temple, you might be refreshed physically and mentally, and you might even discover something new in you.
Shakyo
(tracing a sutra with a brush)
We provide you a copy of Sutra which is printed in faint color and you trace it with Japanese brush.Writing each letter carefully, one by one, will help you to concentrate and it helps you to get calm and peaceful mind.
Estimated hours:

About 20 minutes〜


*We will prepare a form for you to fill out at your convenience.

Reservation:

Between 10:00 and 18:00, Reservation required at least one day in advance.


*We may not be able to accept some dates and times.

Fee for experience:

1,500yen.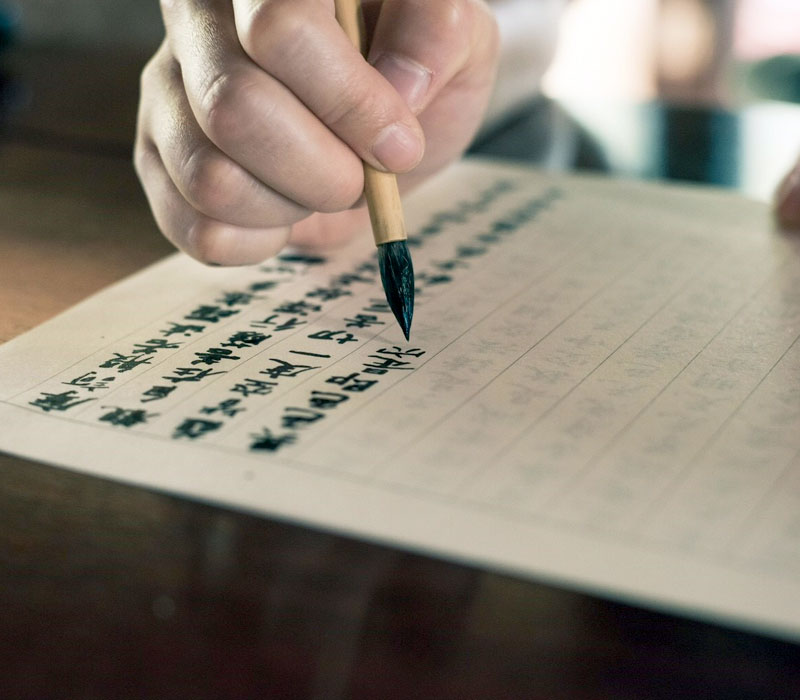 Buddhist Hymns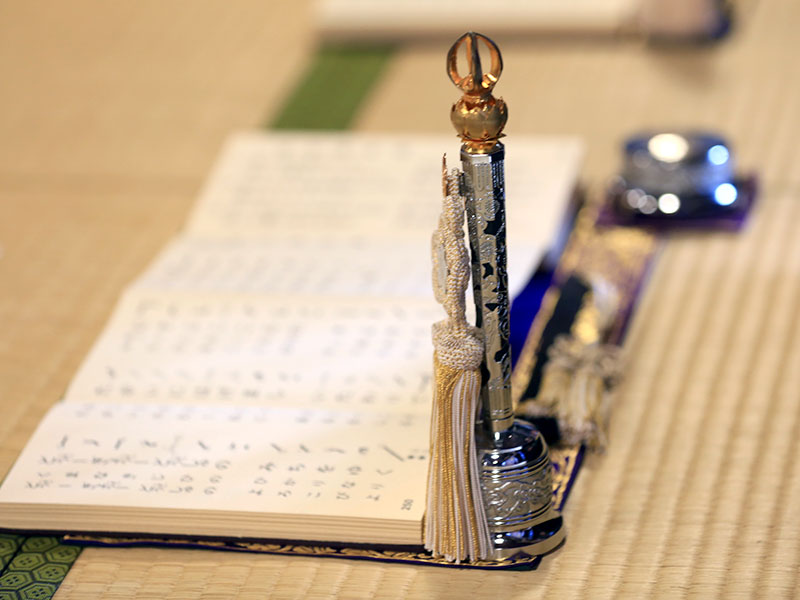 "Baika-ryu Eisanka" is one of Buddhist Hymns. With gentle words and soft melodies, the song honors the Buddha, the founder of Soto Zen and our ancestors. You don't have to be a monk to sing this song because this song is for everyone. There are approximately 127,000 members in Japan and in all over the world. We will gently teach you how to vocalize, read music and when to ring bells or other instruments. Would you like to sing with us? If you are interested in the hymns, you could just take a trial course so feel free to contact us anytime.
Classroom:

1 - 2 times a month.
The schedule of all courses is negotiable.
For example, you could try some courses in between sightseeing in Kanazawa
or you could come by before or after your work.
Please contact us by using the "Contact Us" form.